Easy Email Migration Tool
Smooth Mail Migration with MailJerry
Need to migrate emails and don't know how? With MailJerry, you don't have to be an IT expert. Our email migration tool takes care of all your emails and migrates them securely to their new destination!

Start Your Mail Migration!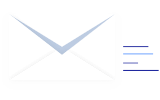 The Email Migration Tool
Your go-to email migrator for mail migration & mailbox migrations.
Migrating your emails to a new email address or changing the mail provider can be a challenging task. MailJerry simplifies this task and helps you to migrate your emails to a new account. No chaos with multiple email addresses in your mail program, lost data or undeliverable emails. MailJerry reliably migrates all your emails to their new destination.
Lean back and enjoy a smooth mail migration with MailJerry – the email migration tool.

Countries MailJerry is used
Successful Mail Migrations / Year
Email Migration Tool Features
The most conventient way for your mail migration: Enjoy the handy features of our cloud email migrator!
The MailJerry email migrator is your go-to tool for all your mail migrations. With a lot of convenient features, you can perform your mail migration in no time!

You are performing mail migrations for yourself, your company or your clients? Our email migrator offers a lot of features to facilitate your work:
Run unlimited migrations simultaneously!

*

No data restrictions – especially conventient for large mailboxes.

*

Easy to use: Instantly start your mail migrations.
Monitor all migrations at one glance: Intuitive overview with status & progress information.
Features
Connect your mailboxes in no time:
Features like mailserver suggestions, advanced mailbox settings, mailbox health check and mailbox trouble shooting help you to get set up in seconds. Learn more…
Features
Fully automated mail migration:
Run your mail migrations while you're asleep! Comprehensive status infos, auto-reconnet, migration planning and advanced data management algorithems handle your mail migrations fully automatically. Learn more…
Features
Keep your mailboxes synced:
With our mailbox sync and auto synchronization, your mailboxes stay up to date after the mail migration. Even, if new emails are still received in your old account. Learn more…
Advantages of our email migration tool:
Perform mail migrations in a breeze!
Easily migrate emails to a new account and automatically synchronize mailboxes with the MailJerry email migrator.
Email Sync
After the mail migration, MailJerry keeps your accounts synchronized. *
Emails & Folders
Our email migration tool migrates all your emails and folders, including drafts & sent objects!
No Duplicates
MailJerry checks if your new mail account already contains data & prevents duplicates.
Health Check
MailJerry ensures, that your new mailbox is ready to receive all your emails.
100% Secure
Your emails are strictly private! MailJerry does not read or store any personal data.
Auto-Config
The email migration tool recognizes the settings of the mail server automatically, no information on port & server settings is required.
* Not available in the free version.

Compatibility
The MailJerry Email Migration Tool Works With All Major Providers, Mail Clients & all IMAP Accounts
With the MailJerry app, you can easily migrate your mails to a new provider. You don't know the address of your mail server or your email port? Be it Comcat, Cpanel, Amazon Simple Email, Godaddy or many more, MailJerry comes with an enormous range of provider presets and facilitates your mail migration.
* Only accounts with enabled basic-auth.
Customer Reviews & Ratings
Feedback from our customers about our email migration software
"My mailbox migration is complete and it is commendable that MailJerry outperformed all the migration softwares in the market including Google's own which was really pathetic.
"Awesome App. The best of the best. Mail Jerry is the best email migration tool I found on internet. I had tried various options. But this one is the best, from UI/UX to the Migration and work done.

Keep on with the excellent work!"
"Thank you so much for providing such an amazing tool. I was looking into doing this with another software that would've taken me forever to learn and do but with MailJerry, my email migration was a lot easier!"
Risk free: Money-back Guarantee
Test the paid email migrator services for large mailboxes risk-free
Are you unsure whether the MailJerry email migrator meets your requirements and works with your provider or for your mailbox?
Thanks to our money-back guarantee, you can use the MailJerry email migration tool risk-free. After purchasing a 24-hour license or a subscription, you can easily claim your money back in case you are not satisfied with our software.
The MailJerry money-back guarantee is valid for all customers who have purchased a paid license: Send a quick email to our support team and we will refund the corresponding amount. Of course, you don't have to give a reason, even though we'd love to hear your opinion or feedback.
Were we able to convince you? Then acquire one of our unlimited licenses risk-free!
Download
Free email migration tool
With MailJerry you can securely migrate your emails to a new address or a new provider. Our email migration tool facilitates a quick, uncomplicated and reliable mail migration.
Download the MailJerry mail migration tool for iOS, Android, Windows or Mac OS and start your free mail migration!